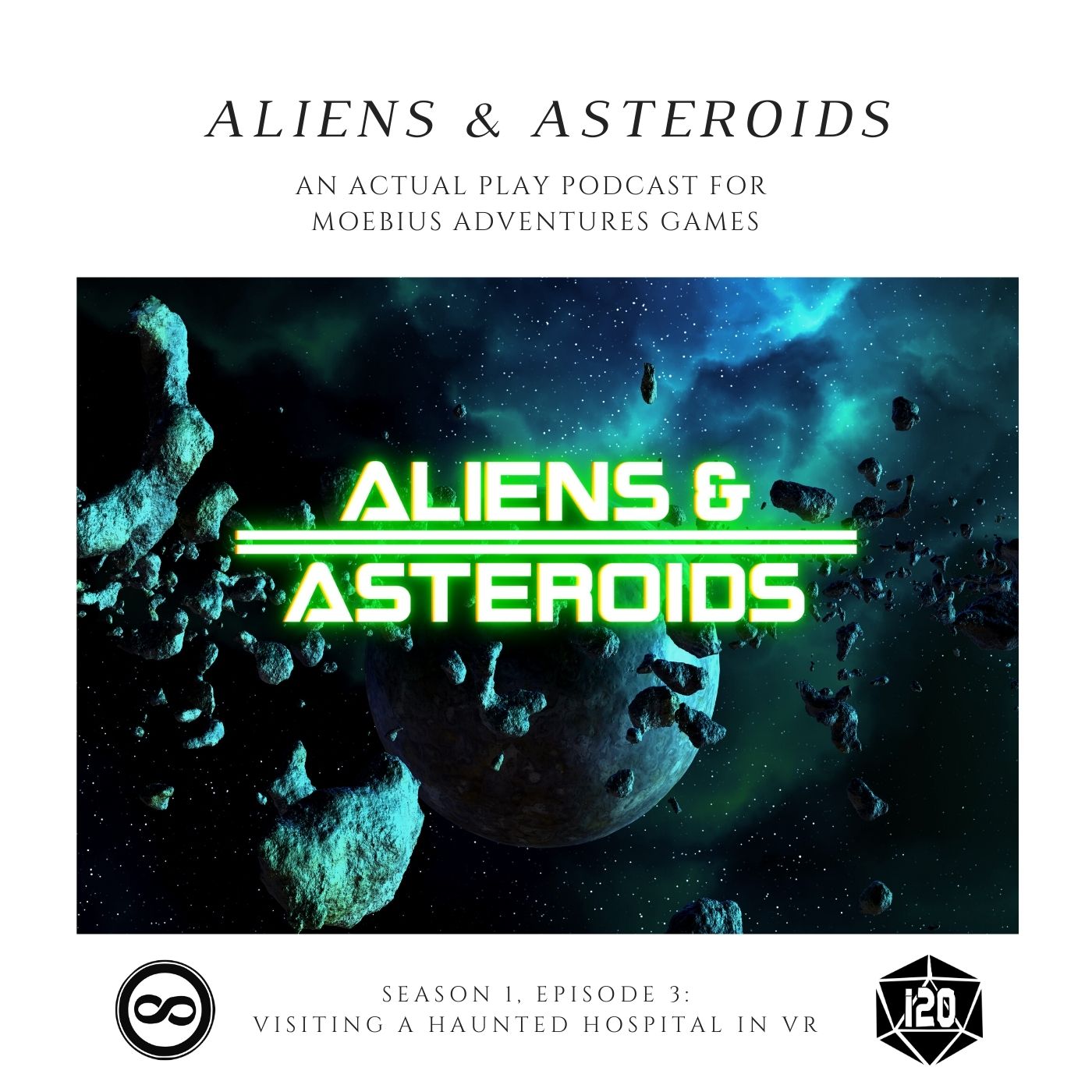 Welcome back to the Aliens & Asteroids podcast from Moebius Adventures!
In this episode, we begin the other half of our campaign, which takes place in a virtual world like that of Ready Player One or other cyberpunk-adjacent realms. Our space cops will take on new roles in this other world where they will be given a task -- to explore an old mental hospital. Just in time for Halloween!  
If you want to know more about Moebius Adventures, Aliens & Asteroids, or Tattered Magicks, you can find us on the web at
moebiusadventures.com
,
aliensandasteroids.com
, and
tatteredmagicks.com
. At our main site, you can find all our social media links. We'd love to hear from you! And if you have a few extra coins and want to help us out, we're running a
Patreon page
as well. Every little bit helps!
And we're happy to report that Tattered Magicks is now available for ordering in electronic (PDF), softcover, or hardcover form at DriveThruRPG.
Pick up your copy today!
And as always, we hope you enjoyed listening as much as we had playing!