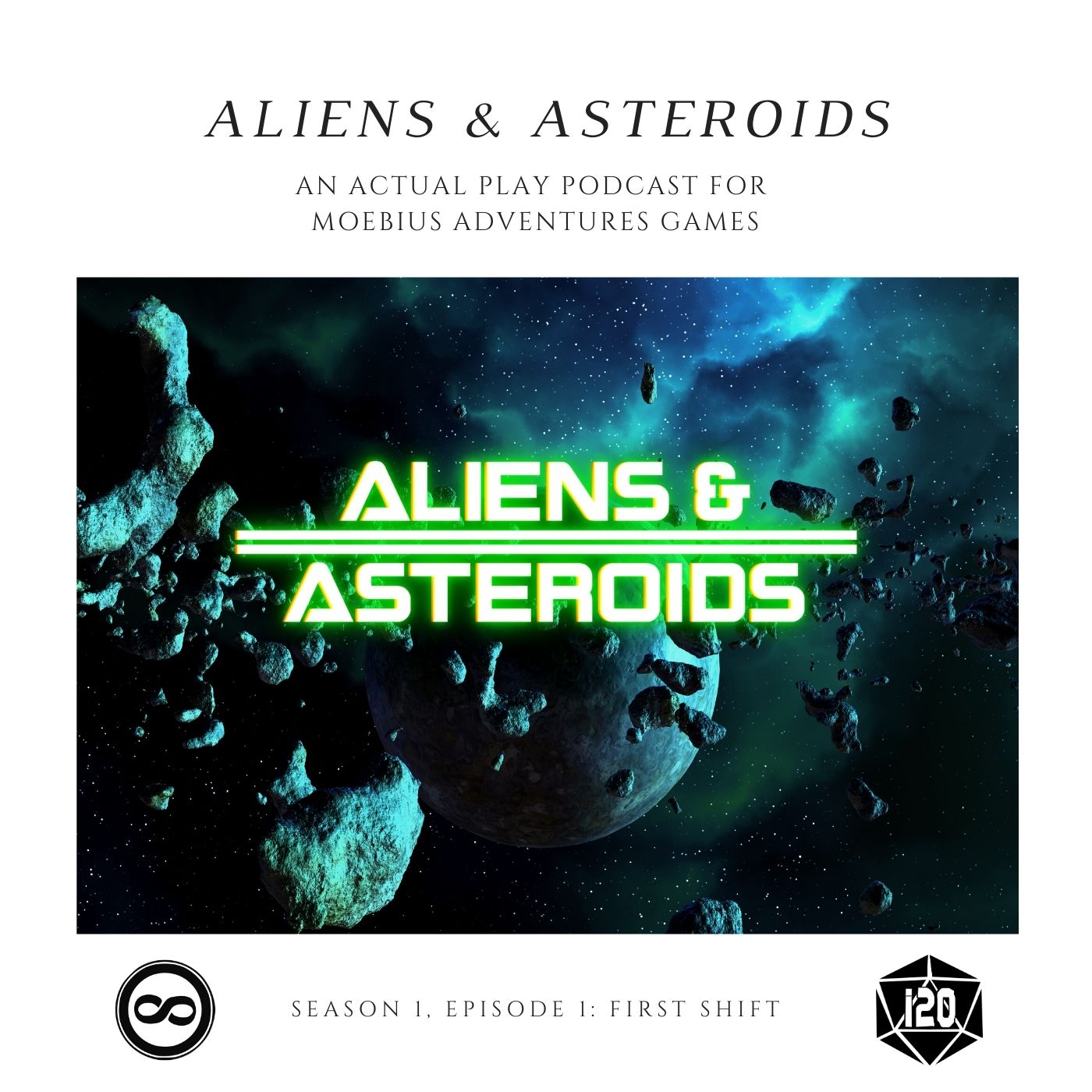 Welcome to the first episode of the new Moebius Adventures Aliens & Asteroids podcast! This podcast will focus on the new campaign that's exploring a new part of the universe our game Aliens & Asteroids is set in. By day, our heroes will play officers of the Dominion Defense Service, serving as cops on a space station and trying to keep the peace. By night, they will explore a virtual world in the vein of Ready Player One. And who knows -- maybe the two will dovetail!
We're a small tabletop role-playing game publisher with aspirations to explore whole universes of adventure! Moebius is the creator of Aliens & Asteroids and our latest game, Tattered Magicks! If you're interested in more of our products, check out our website at MoebiusAdventures.com and look for us on Facebook, Instagram, and Twitter. We're everywhere! 
Our products are available at DriveThruRPG.com thru our partners at Gallant Knight Games, and Aliens & Asteroids is also available at Amazon!
Thanks for listening!